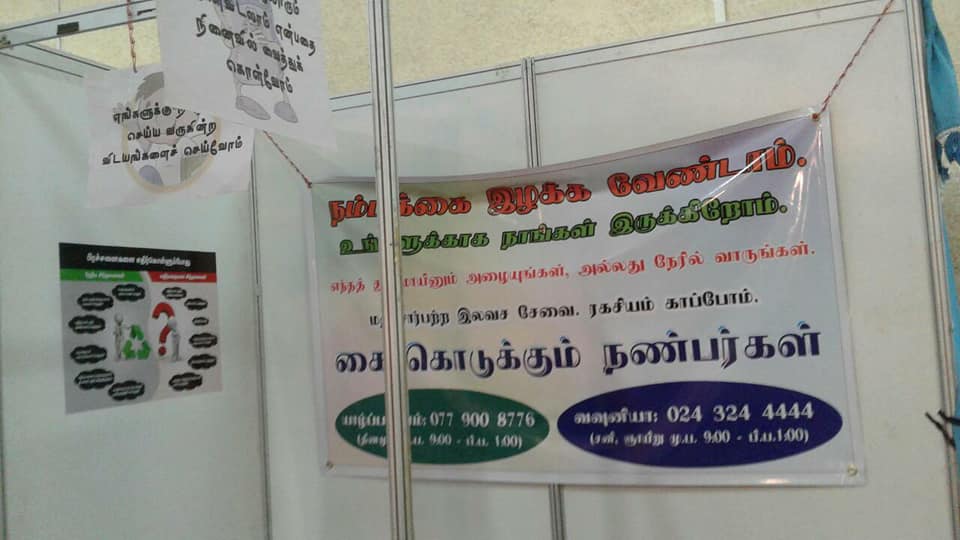 Suicide Prevention Activities
The Jaffna Centre, Kai Kodukkum Nanparkal (கை கொடுக்கும் நண்பர்கள் ) was established as the 11th branch of Sri Lanka Sumithrayo.
Since 2013, the Centre has grown rapidly and established itself as the friend in need to those who have suicide tendencies.
This is run entirely with the help of volunteers who work with devotion and commitment and continue to make a difference. They work for 4 hours a week without any monetary benefit.
Although there is some shortage in the number of volunteers required, the Centre opens every day to provide emotional support to people in need.
More than 6000 people have received help within this short period of time.
Street play to reduce suicides
The Suicide Prevention Centre (கை கொடுக்கும் நண்பர்கள்) in Jaffna has started a 'Street Play' campaign. With the help of Aarohana School for Dramatic Art and Semmuham Theatre Group, a street play named "உயிர்கள் என்ன விலை?" (What price is a life?) has been produced. Written by Mavai Nithianandan and directed by Seelan, the play has already seen successful performances in five villages.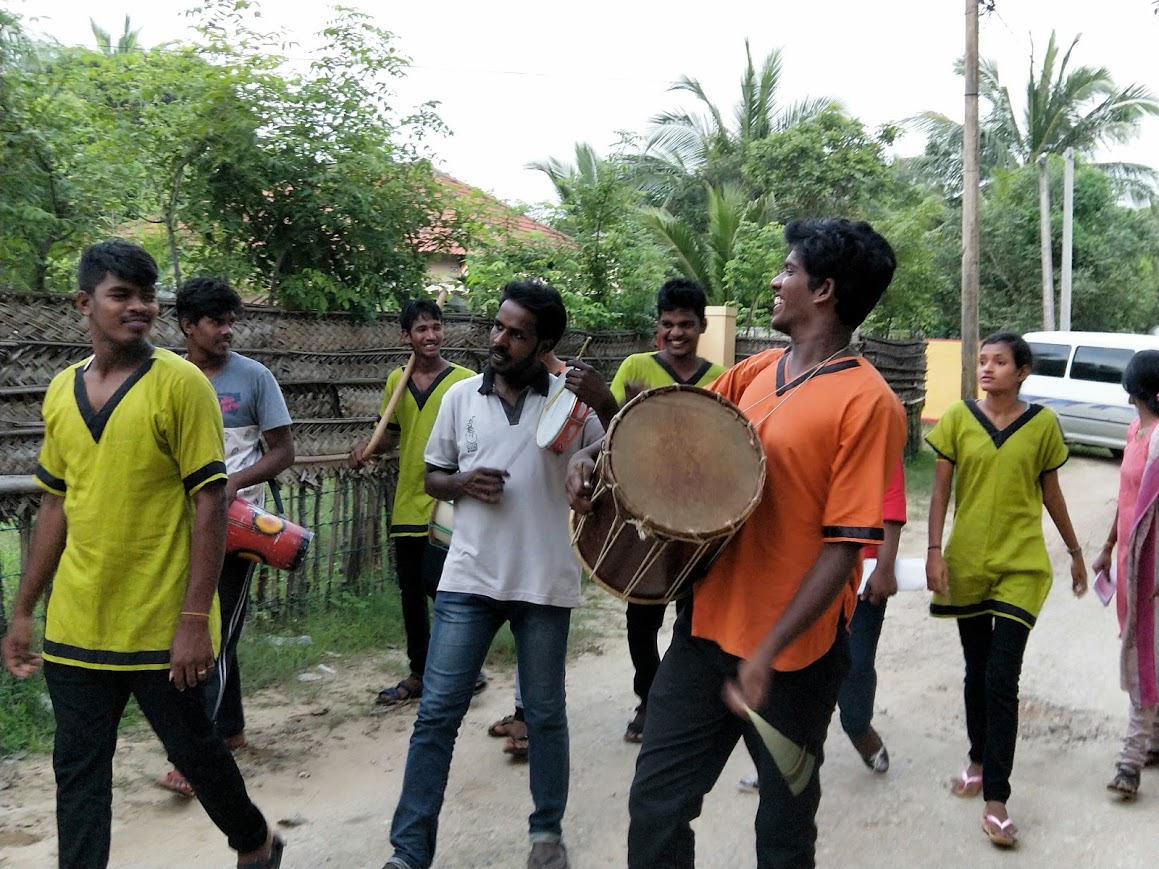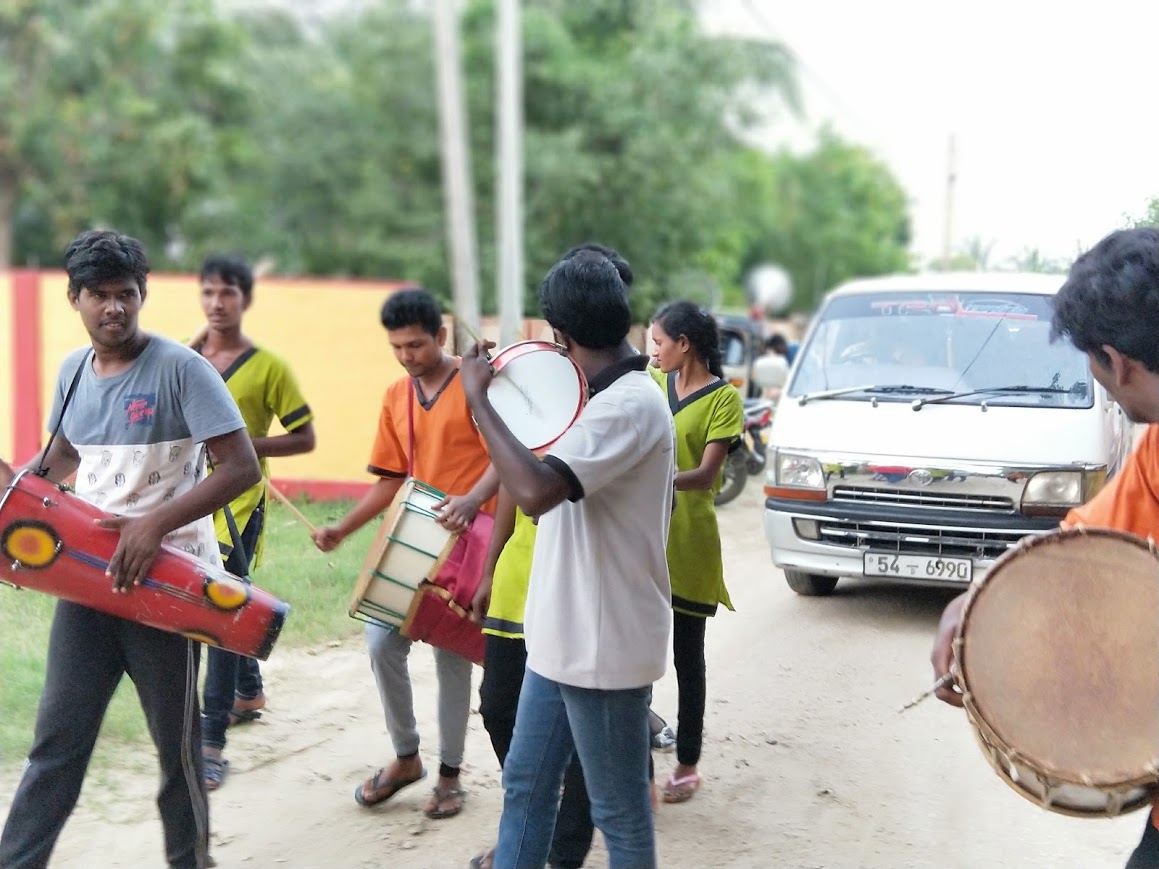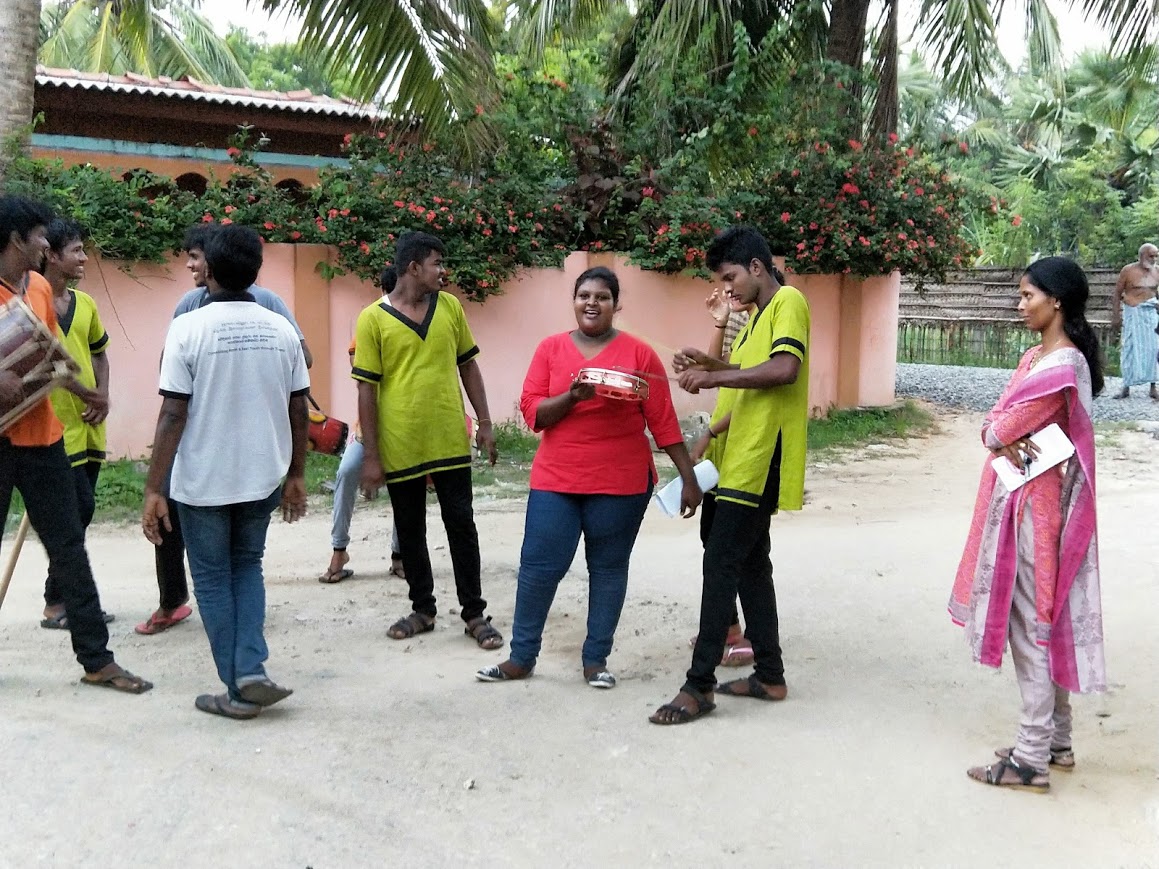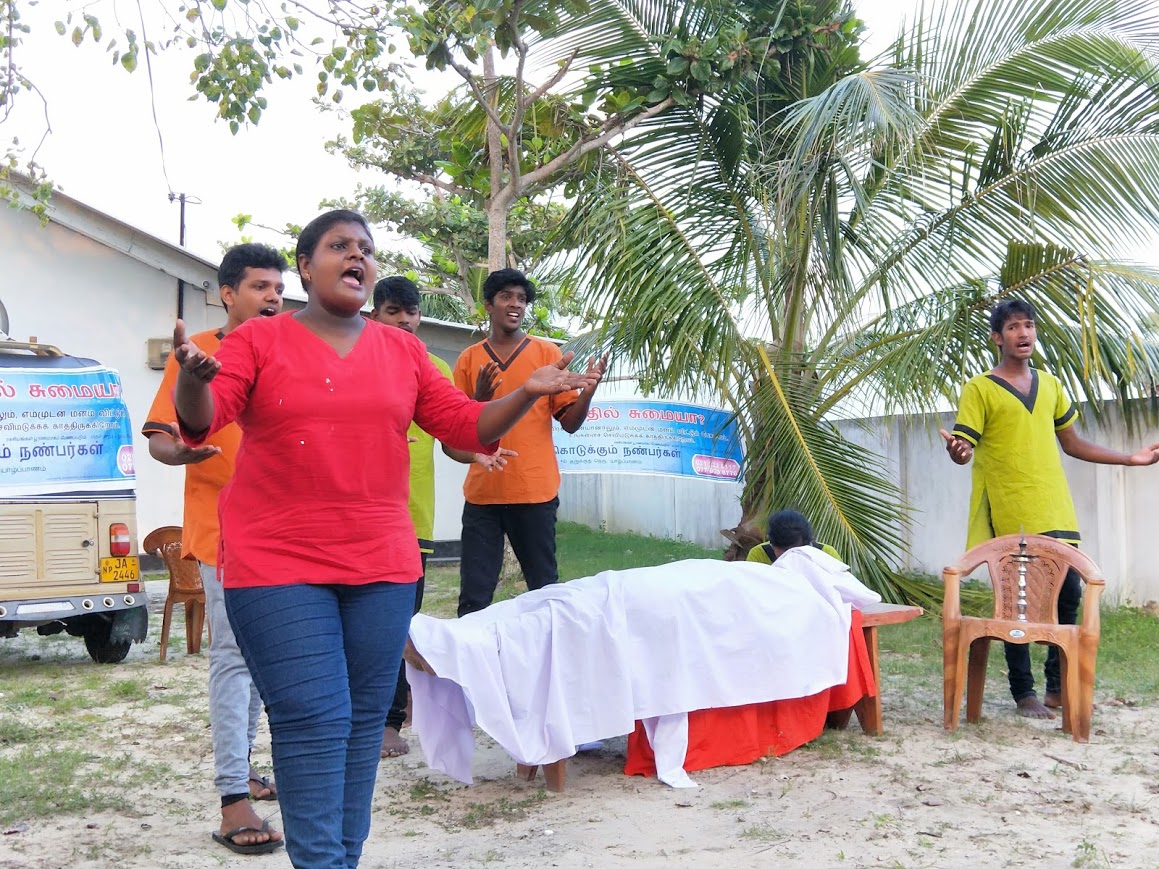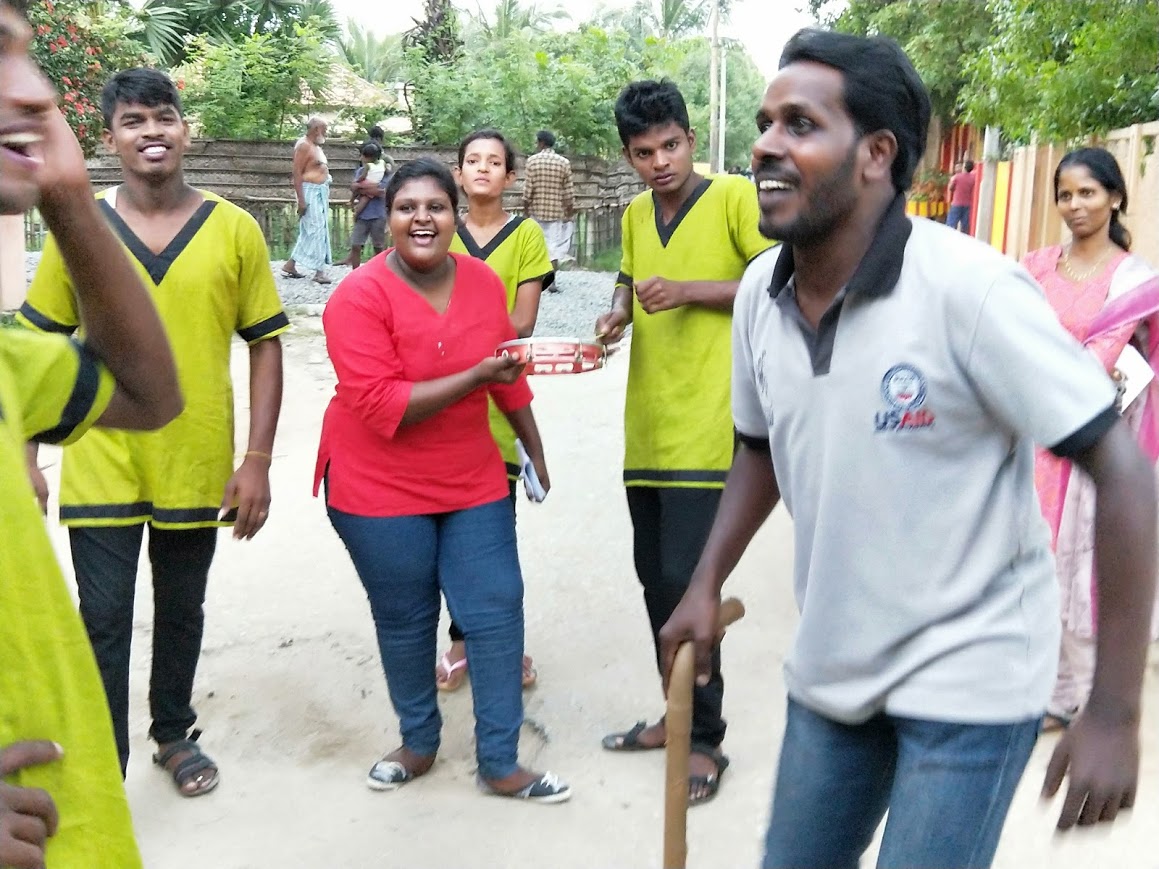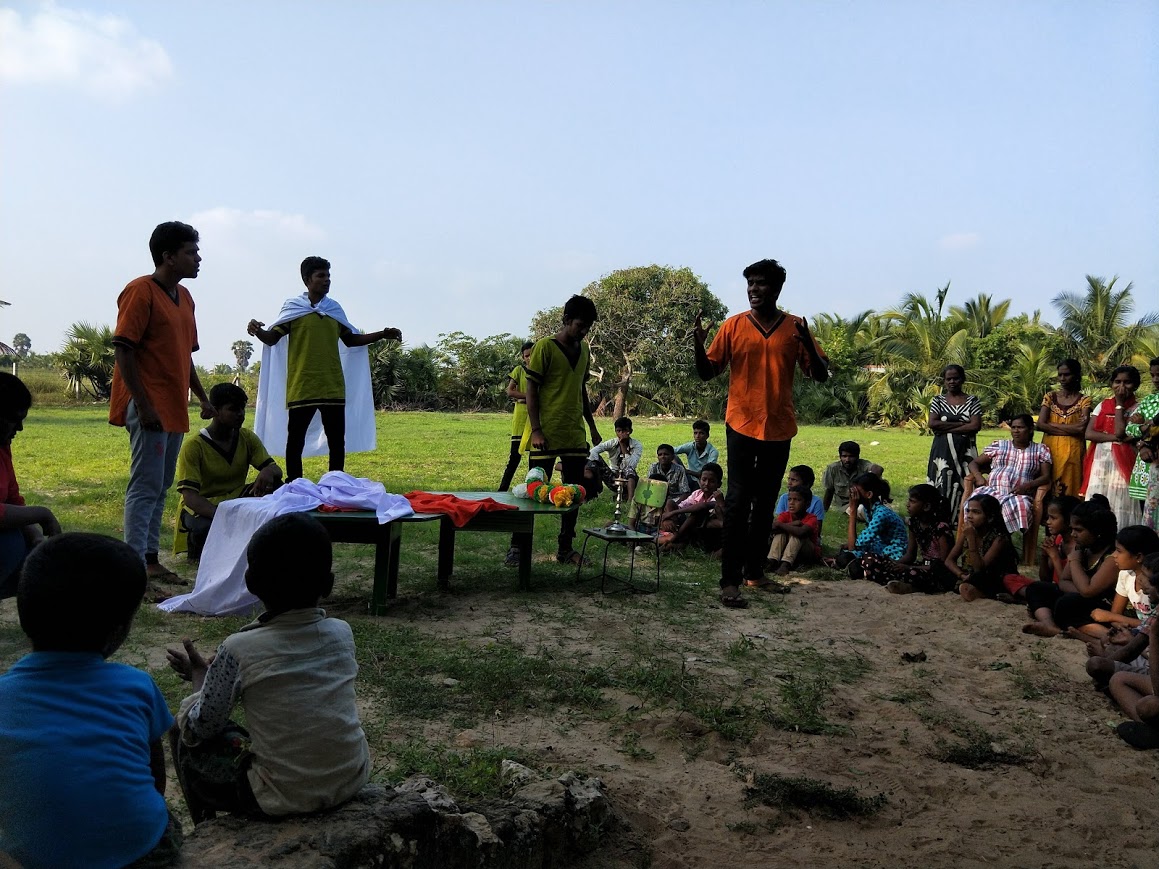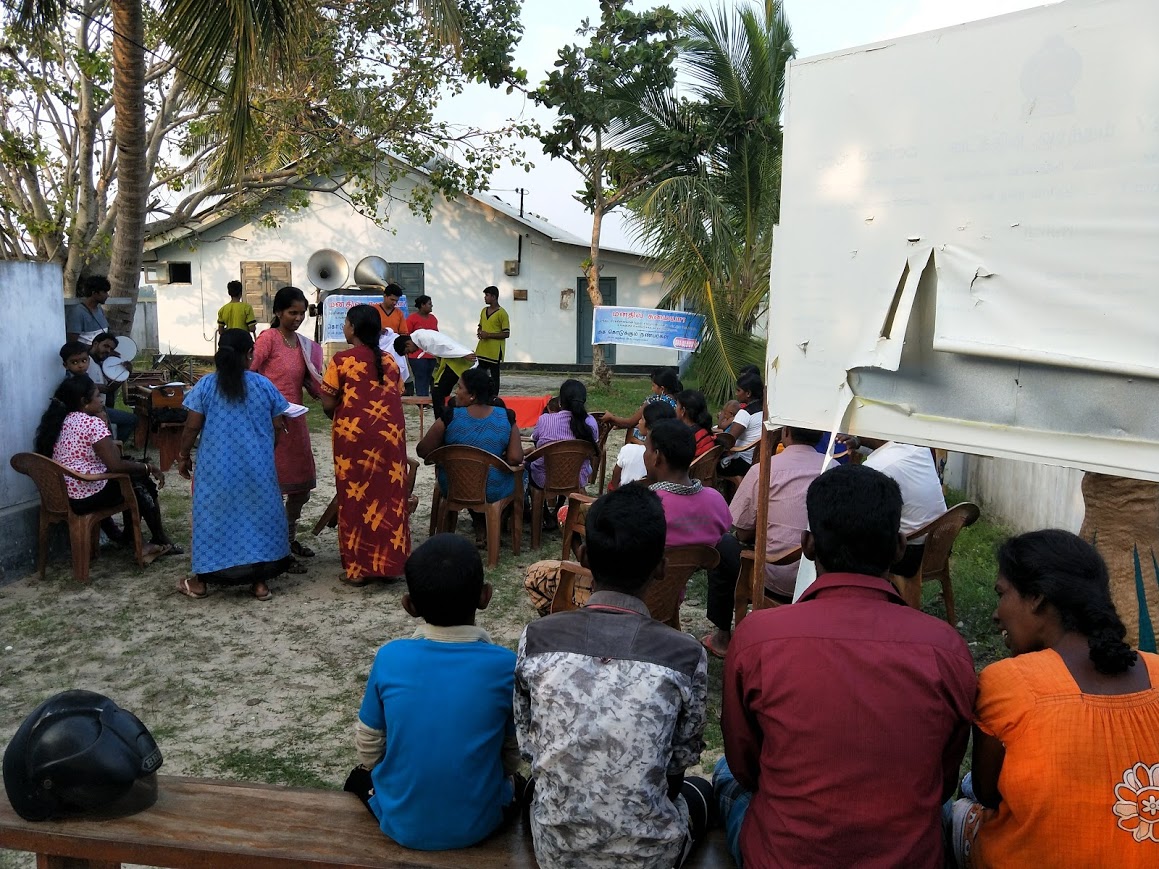 Volunteer Training
The Volunteers do not receive any payment whatsoever. However they need funds to operate. The accommodation, newspaper advertisements and other publicity campaigns, telephone, training sessions and day to day running of the Centre all cost money. Please help!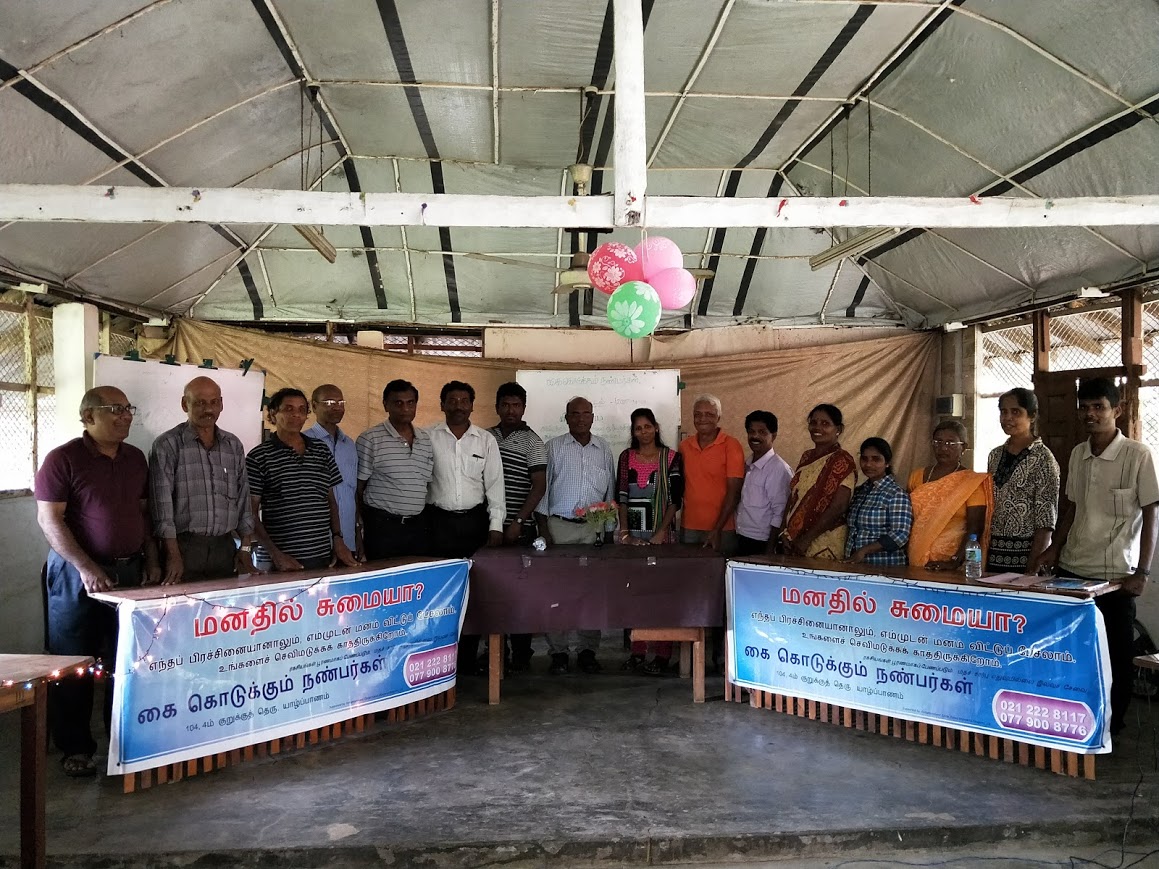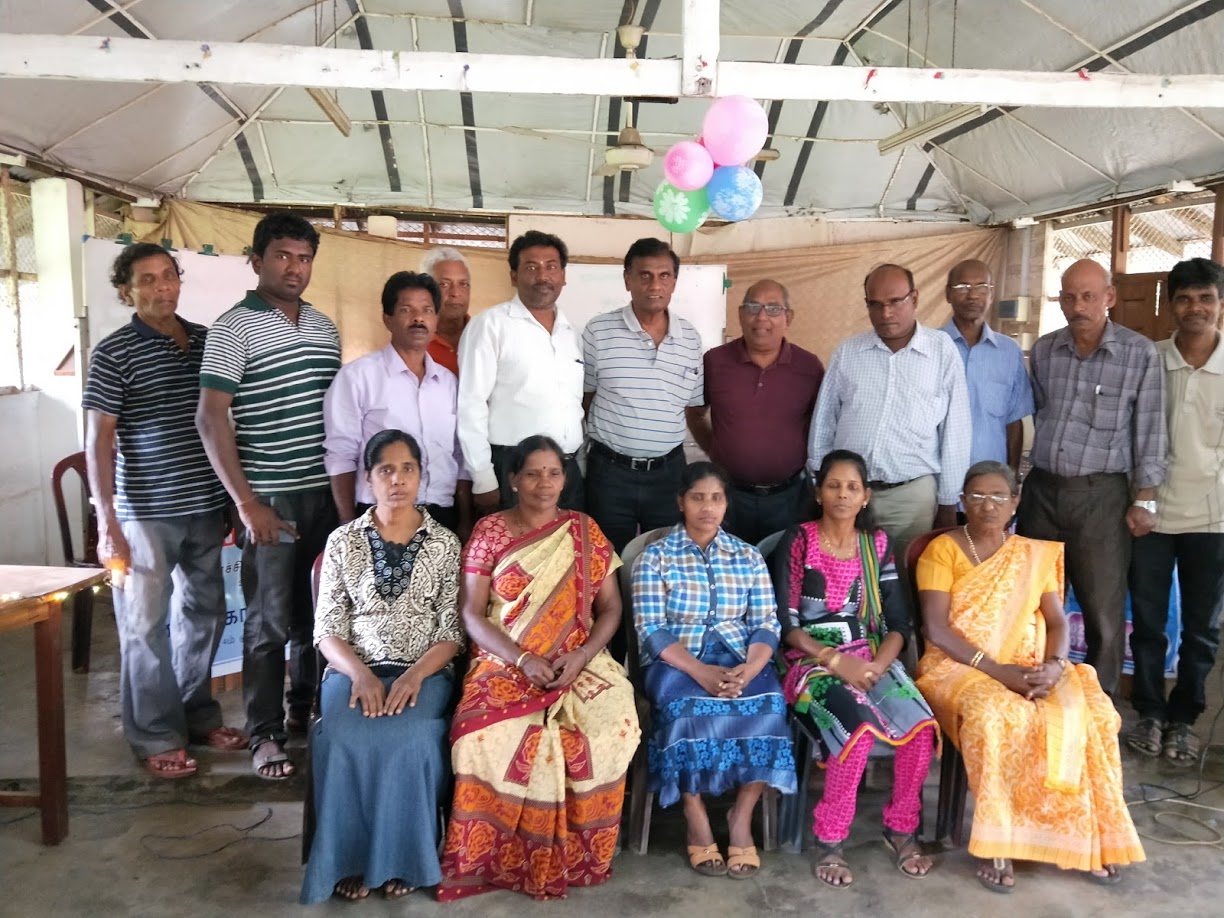 Volunteers Visit Elders Homes
கை கொடுக்கும் நண்பர்கள் volunteers spent time with people in the  Elders Home at   Kaithady recently.
 The response from the elders was so overwhelming that the volunteers have decided to     make regular visits in the future.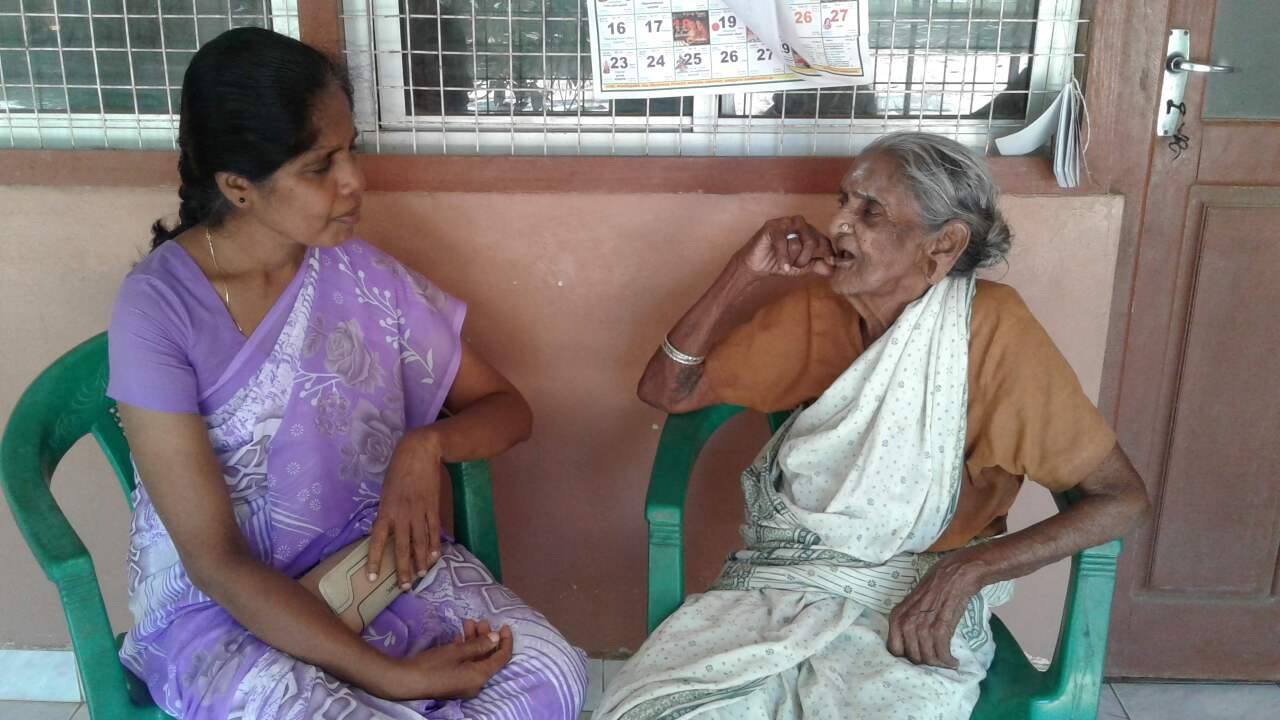 APPEAL TO THE TAMIL DIASPORA
Accommodation urgently needed for the Suicide Prevention Centre in Jaffna.
We have to move from our current site soon. We need a small house or part of a house / building close to Jaffna town. We can pay a reasonable rent. Anyone ina position to help please contact us on slstrust@hotmail.com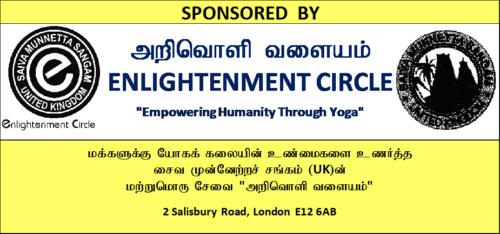 The Enlightenment Circle (An arm of Saiva Munnetta Sangam, UK)  has joined hands with
SLS Trust to reduce suicides in Jaffna.