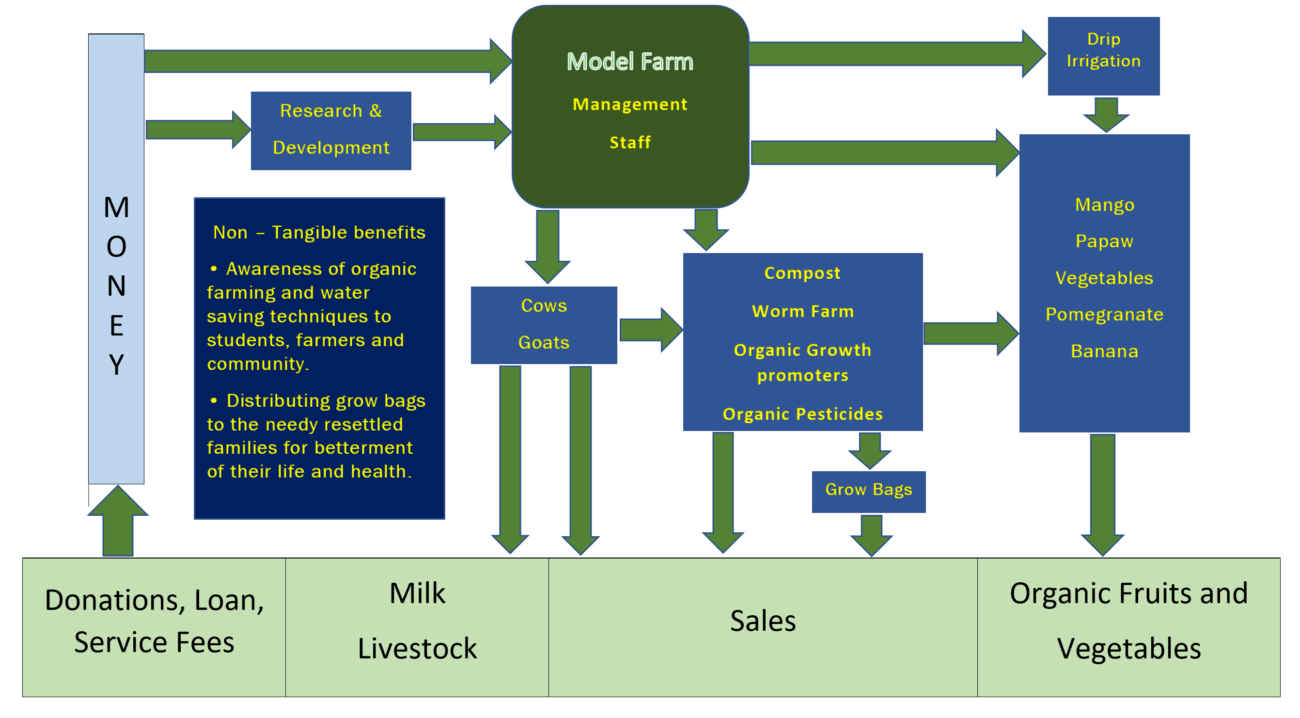 Model Farm: Concepts and Objectives
Change in farming practices is an immediate need for the Jaffna peninsula. The quality of water, fertility of land, health of the people and the economy are all under threat. This threat is real and serious, requiring early intervention and fast response. The development of a 'Model Farm' in Maviddapuram is one such response to which SLS Trust, a not for profit organisation, has committed itself after careful thought. By practically demonstrating how a change can be achieved and then working with the farmers, administrators and the public, we believe that we can effectively contribute to a major  transformation. We will play the role of a catalyst for change, for the sustainability of the Jaffna Peninsula.
Organic Farming
The model farm is developing fast in a 2.5 acre land in Maviddapuram situated in Valikamam North. Crop diversification is practiced, with a mix of horticultural and vegetable crops. The farm also has a dairy unit, a flock of goats, poultry and a mushroom production facility.
We see the following as the underlying features of the model farm:
- Minimum water use (to protect the water resource and the land).
- Crop diversification (to reduce water consumption and increase profitability).
- Zero use of chemical fertilizers, pesticides and weedicides.
- Profitability.
The farm is professionally managed by a capable team of passionate people.
It is important to emphasise that the model farm we are developing is not a 'hobby farm' nor a 'one off' commercial enterprise.We see it as an integral part of a social movement with solid long-term objectives.
Important stakeholders have started approaching us for different purposes. This includes administrators, agriculture specialists, farmers, major supermarkets, social workers and the media. This interest is a clear recognition of the uniqueness of this Model Farm, its purpose, progress and the confidence people have on it.
Livelihood Support
Grow Bags
Investing approximately Rs 8,000 on Growbags will
yield Rs 24,000 gross income for a family in 4 months (with minimum effort).
The family will be able to consume 
chemical free vegetables. 
Significant water saving is simultaneously 
achieved.
Using repayments from families, a revolving fund to be established to sustain the program into the future.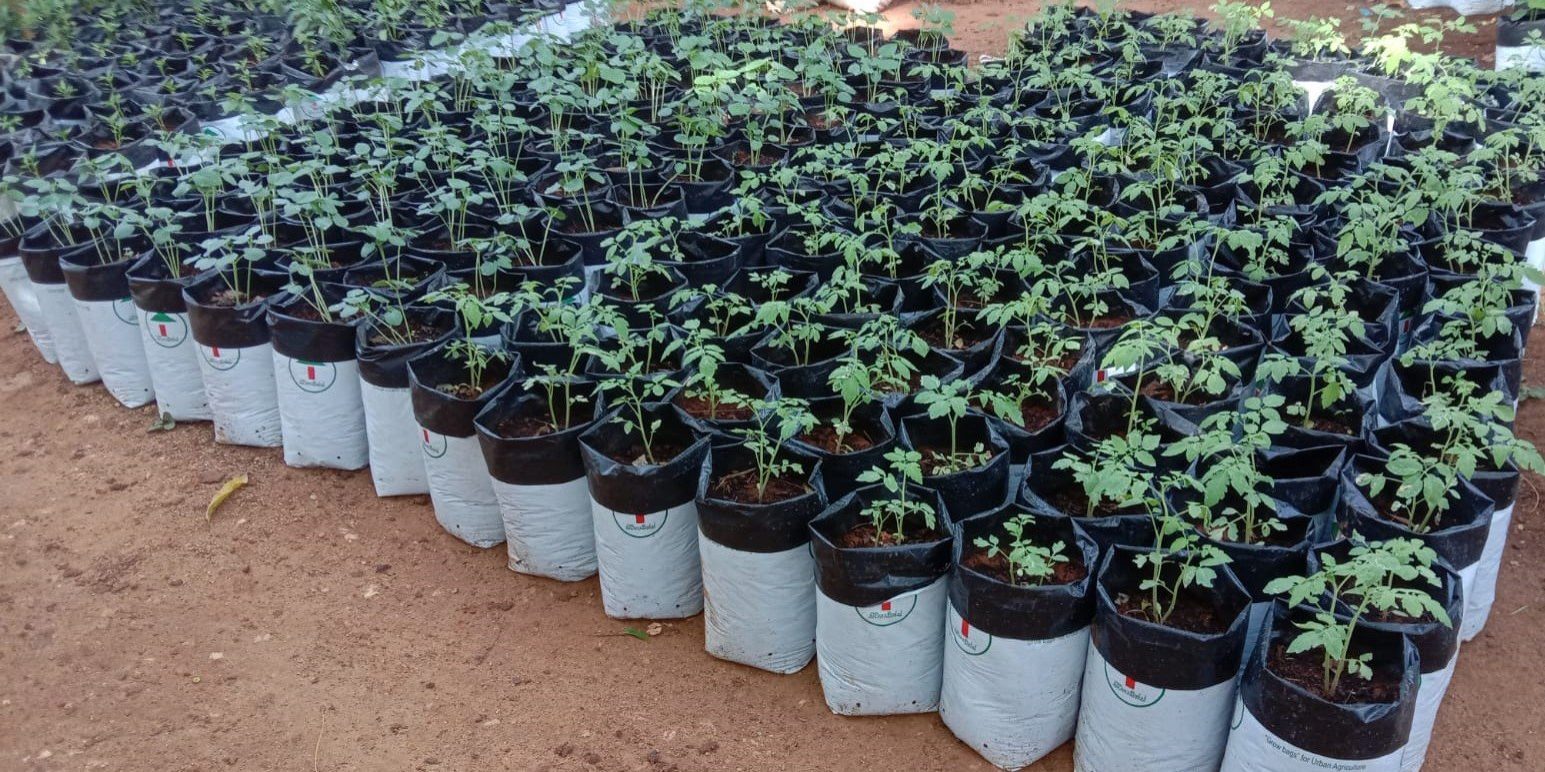 We lead in mango cultivation
Our Model Farm is the first to successfully cultivate the modern Tom JC mango variety in the Jaffna peninsula. Raised and maintained 100% organic, the trees are now bearing delicious fruits each weighing 700 g to a kilo. The farm has attracted the attention of various stakeholders including farmers, supermarkets and government departments.
Research and Education
There is due emphasis on trials and experiments and transfer of knowhow. We work closely with other stakeholders.